Villa Nitsa in Nisaki, Corfu
Combining a stunning wide view of the coastline of Corfu with all modern amenities, Villa Nitsa is a 3-bedroom/3-bathroom signature villa in the sought-after Nisaki area. A gnarled olive tree stands guard over Villa Nitsa's pool terrace against a shimmering backdrop of the azure Ionian Sea, epitomising the very essence of Greece. In a perfect spot, just 500m above Skinos beach, Villa Nitsa is in a prime location offering a spectacular sea view of mountainous Albania across the Corfu Channel.
Excellent Location
Few villas along this beautiful coastline are within walking distance of a choice of restaurants, a well stocked mini market, local bakery and an ATM machine. Villa Nitsa is an excellent choice for guests who are looking for a car free holiday. Book It now!
5 STAR HOSPITALITY
Treat yourself to a 5-star hospitality with a modern villa at an exquisite location. Enjoy the panorama that is equally visible from the smart deck surrounding the pool, where elegant sofas sit beneath a shaded pergola and offer the perfect setting from which to enjoy the stunning vista.
NISAKI CORFU
Explore the local area of Nisaki Corfu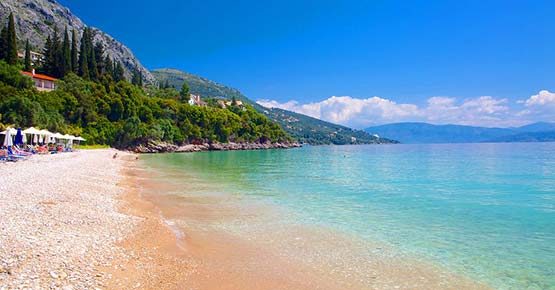 The beautiful coastal settlement of Barbati is situated 17 km north of Corfu Town.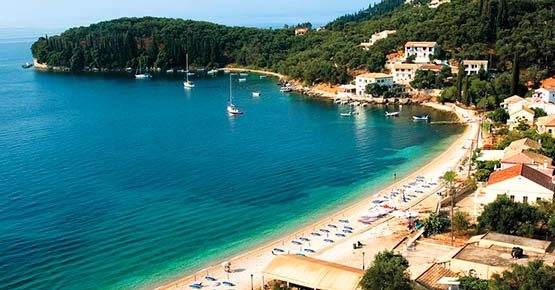 Kalami is considered one of Corfu's most picturesque spots located 30km from the main town.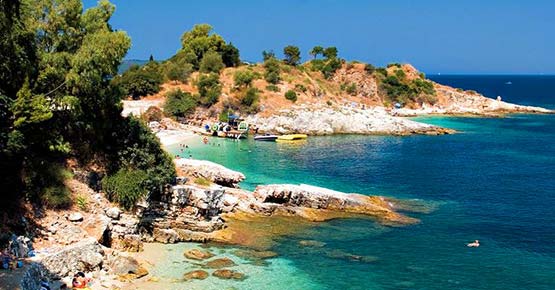 The village of Kassiopi lies 38 km north of Corfu Town, opposite the Albanian coasts.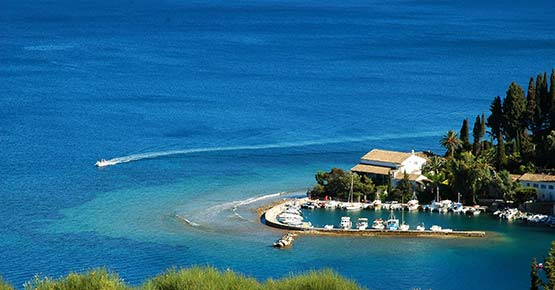 Kouloura is a picturesque fishing village located 30 km south of Corfu town and 7km from the beautiful village of Kalami.