Recommendations
What to do in Corfu
ADVENTUROUS OR TRANQUIL
Activities are available for both
You have many choices in what kind of activity to engage in, once you are here. If you would like something action-packed and energetic, we strongly recommend water sports or scuba diving. Nissaki has a large water sports jetty to the left hand side of the beach, as well as clear and calm waters, making it a great spot for scuba diving. On the other hand, if you need something tranquil and relaxing to unwind, horse riding and a boat rental is the ideal activity for you. There are several rides with horses suited for beginners, children and also for the more experienced. In addition, by renting a boat you can explore all the local area and explore beaches, only accessible by boat.
BEST THINGS TO DO NEAR NISSAKI CORFU
Water sports: Nissaki has a large water sports jetty to the left side of the beach. It is a little climb over some rough ground, don't wear high heels! Water skiing, Wake boarding, Ringo and Banana rides as well as Parasailing, are available.

Scuba Diving: Nissaki Beach has clear, calm waters, so it's a great place for scuba diving – with a bit of  luck, you might see octopuses, morays and even sea turtles. There's a diving school right in front of the cove that caters to all levels of expertise.

Horse Riding: There is a horse riding school at Avlaki (Avlaki Horse Riding School). Different rides are available for beginners and children. Those with experience will be taken on more demanding rides, through the olive groves and along the beach.

Mountain Hiking: Old Perithia is a deserted village. It is located high up, off the main road between Kassiopi and Acharavi. It's very interesting, walking around just wondering. At one time 1,500 people lived in there, now just 6 people remain.
Best Things to do in Corfu
Villa Nitsa Nissaki Corfu
Church of Agios Spyridon
This church is named for the patron saint of Corfu, St. Spyridon, who is said to have saved the island on more than one occasion. In fact, a large segment of the male population in Corfu is named "Spyros" in his honor. His remains lie in a silver coffin within the church. Be sure to snap pictures of the building's interesting bell tower and beautiful red dome. The church is located in the Old Town. Admission is free, but visits during services are discouraged.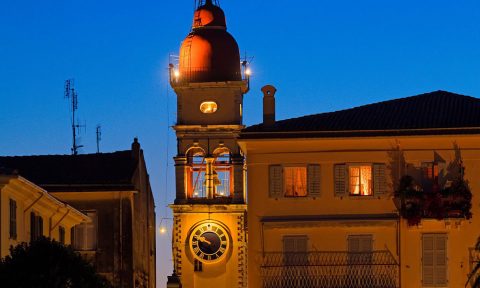 Museum of Asian Art Corfu
The Museum of Asian Art resides in the Palace of St. Michael and St. George, a British structure built in the early 1800s. The museum is located in the Old Town, north of the Cricket Ground. Highlights include Japanese prints and Chinese porcelain.The museum is open Tuesdays through Sundays from 8:00 a.m. until 2:30 p.m.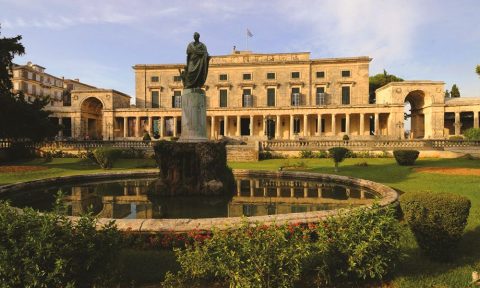 Aqualand Corfu
After spending some time in Greece, you may find yourself overdosing on all of the ruins, cathedrals and museums. If you want to turn your brain off and just have some mindless fun, check out Aqualand. The massive slides will keep you and your kids entertained.
Aqualand is located in the center of the island, about 5 miles from Corfu Town. Admission is separated between full-day and half-day tickets, plus there are discounted tickets if you arrive after 3 p.m. It's open during the summer season from 10 a.m. until 6:00 p.m.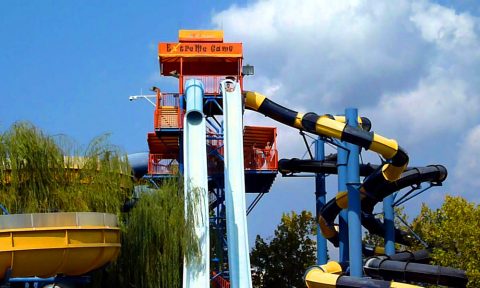 GET THE BEST HOLIDAY EXPERIENCE IN CORFU
In a perfect spot above Skinos beach, villa Nitsa is in a prime location enjoying spectacular sea views of mountainous Albania across the entire Corfu Channel.